Weekly Events
Sunday
Sunday School 9:45 AM
Worship Service 10:45 AM
Awana 6:00 PM
Wednesday
Pot Luck Meal 6:00 PM
Men's, Women's and Youth Bible Studies 6:30 PM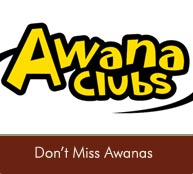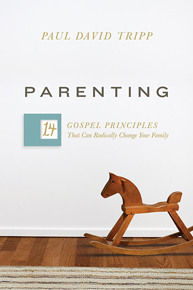 Book Study/Discussion:
Sundays 6:00-7:30 PM
Meets twice a month!

Our Missionaries
Rick & Mary Lynn Atherton
P.O. Box 100958, Moreleta Plaza 0167
Pretoria, South Africa
Rick and Mary Lynn are missionaries with Campus Crusade for Christ since 1979. For most of their 35 years on staff, they have served in Africa (Swaziland, Zambia, Lesotho). In 2008, they started working from the regional office in Pretoria, South Africa. The Athertons were working directly with the national ministries there to build up their organizational capacity, so that more resources can be brought to bear on direct ministry with students and professionals. Since July 2011, the Athertons are working directly with planting churches in the rural areas of South Africa through evangelism and discipleship training, using the Jesus Film.
Rick & Susan Griffith
49 Lentor Cresent
Singapore 786716
Republic of Singapore
Pictured above left to right: John, Rick, Katie, Stephen, Susan, Kurt and Cara. Rick and Susan are missionaries with World Venture. Pray for their ministry both here and abroad.
Deborah Hoehner
g.Ekaterinburg 620062, d. 95 kv. 23,
Russia
Deborah is a missionary with Campus Crusade for Christ. She ministers to Russian college students in Ekaterinburg Russia.
Richard & Eckie Lynch
623 Grant Court
Duncanville, TX 75137-2536
The Lynches are missionaries with Wycliff Bible Translators. Dick teaches at the Graduate Institute of Applied Linguistics.
Larry & Tammy Moyer
Evan Tell, Inc.
P.O. Box 741417
Dallas, TX 75374
Larry is the founder of Evan-tel, a ministry for reaching the lost forChrist. Larry is an evangelist who travels the world preaching the gospel and hosting seminars on effective evangelism
Jesse & Joyce Northcut
23 Elmwood Road
Swords
Dublin, Ireland
The Northcuts are missionaries with Greater Europe Missions and are part of the ministry team at Swords Church in Dublin.
Ron & Della Proctor
2717 Spartacus
Grand Prairie, TX 75052
Ron is the founder of Life Builders a program designed to help Christians be disciplers of other Christians.